<![if !vml]>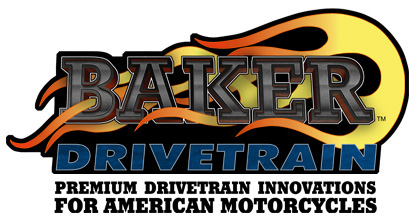 <![endif]>
<![if !vml]>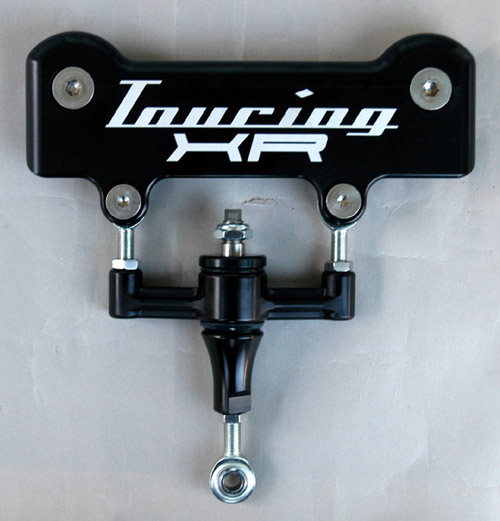 <![endif]>
The popularity of chassis stabilizers for Harley-Davidson motorcycles with rubber mounted engines has increased greatly and there are now numerous companies making them. Most are much the same design and they work well.
There is one New and Different Style stabilizer out as well and it is made by Alloy Art.
<![if !vml]>
<![endif]>
It uses three (3) heim joins as opposed to one (1) on most of the other models.
It also uses a bushing intermediate member with an adjustable arm so that ride performance can be adjusted, something that is not offered on other stabilizers.
I recently installed a Baker Plus 1 oil tank on my FLHT and it had a center mounting boss for a stabilizer.
The True-Track stabilizer I previously had been using for the stock application would no longer work, without major machine shop work. Baker suggested using this one.
<![if !vml]>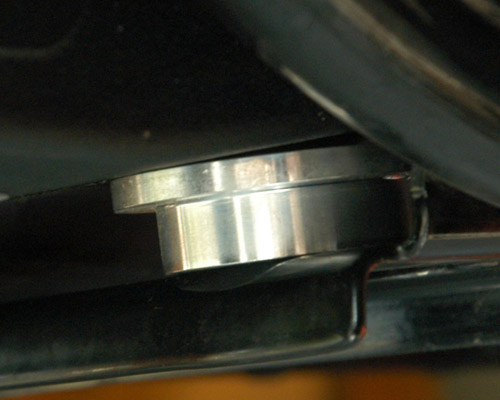 <![endif]>
<![if !vml]>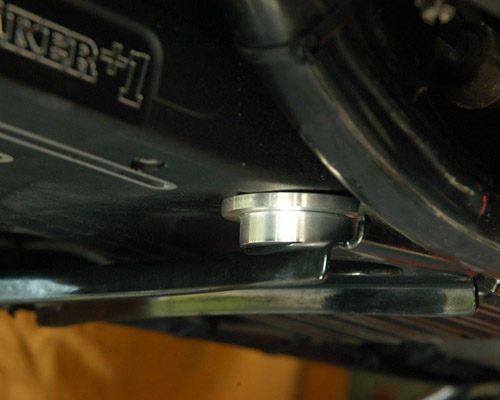 <![endif]>
<![if !vml]>
<![endif]>
I started by installing the two flange nuts into the frame crossmember, put blue thread locker on the flathead allen screws and installed the crossmember.
<![if !vml]>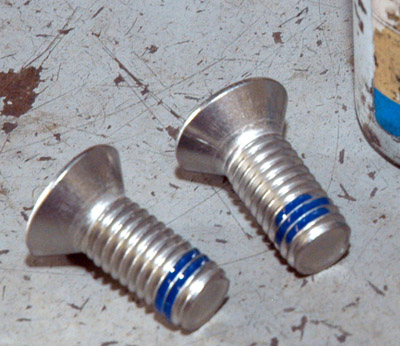 <![endif]>
<![if !vml]>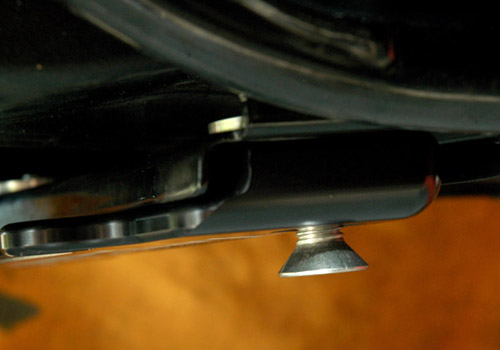 <![endif]>
Installed the stabilizer to the crossmember using the provided 3/8 bolts and adjusting so there will be no binding of the ball joints.
<![if !vml]>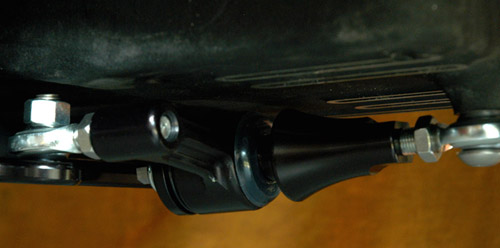 <![endif]>
I adjusted the front heim joint so that the bushing tension arm was centered in the intermediate member.
<![if !vml]>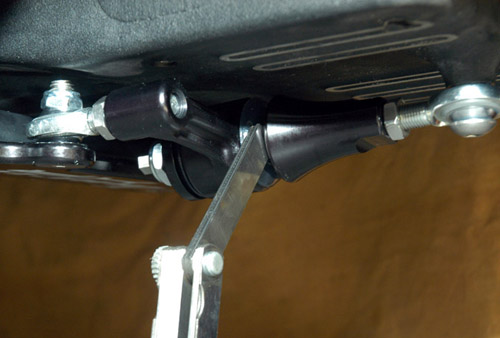 <![endif]>
That was it, installation was easy and quick and I got to really try it out on my ride to Sturgis from Florida as well as on the canyon roads in the hills when I arrived.
<![if !vml]>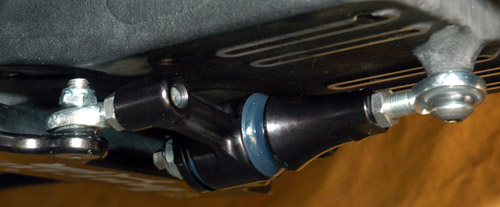 <![endif]>
I am very happy with the way it worked and a bonus is that it looks good as well.
Installation is quick and easy using basic hand tools. For those using stock oil tanks they also make a model to fit them.
For more information check out their website http://www.alloyart.com/ or contact them at 154 S. Valencia Street, Glendora, CA. 91741 - phone 626-963-5021
--Rogue
www.bikerrogue.com
This article is from BikerNet.com